Social Media Tips & Strategies For Lawyers
Lawyers need to be aware of the latest social media trends in order to connect with potential clients. If you're not using social media to market your law firm, you're missing out on a huge opportunity. In this blog post, I will discuss some social media posts for lawyers that get results. I'll also provide tips on how to create effective social media content for your law firm. So, whether you're just starting out on social media or you're looking for new ideas, read on!
1. Share Tips & Advice For Injured People
If you're a personal injury lawyer, one way to use social media is to share tips and advice for people who have been injured. You can write blog posts or create videos with this type of content. By providing helpful information, you'll be able to build trust with potential clients. And when they're ready to hire a lawyer, they'll remember you.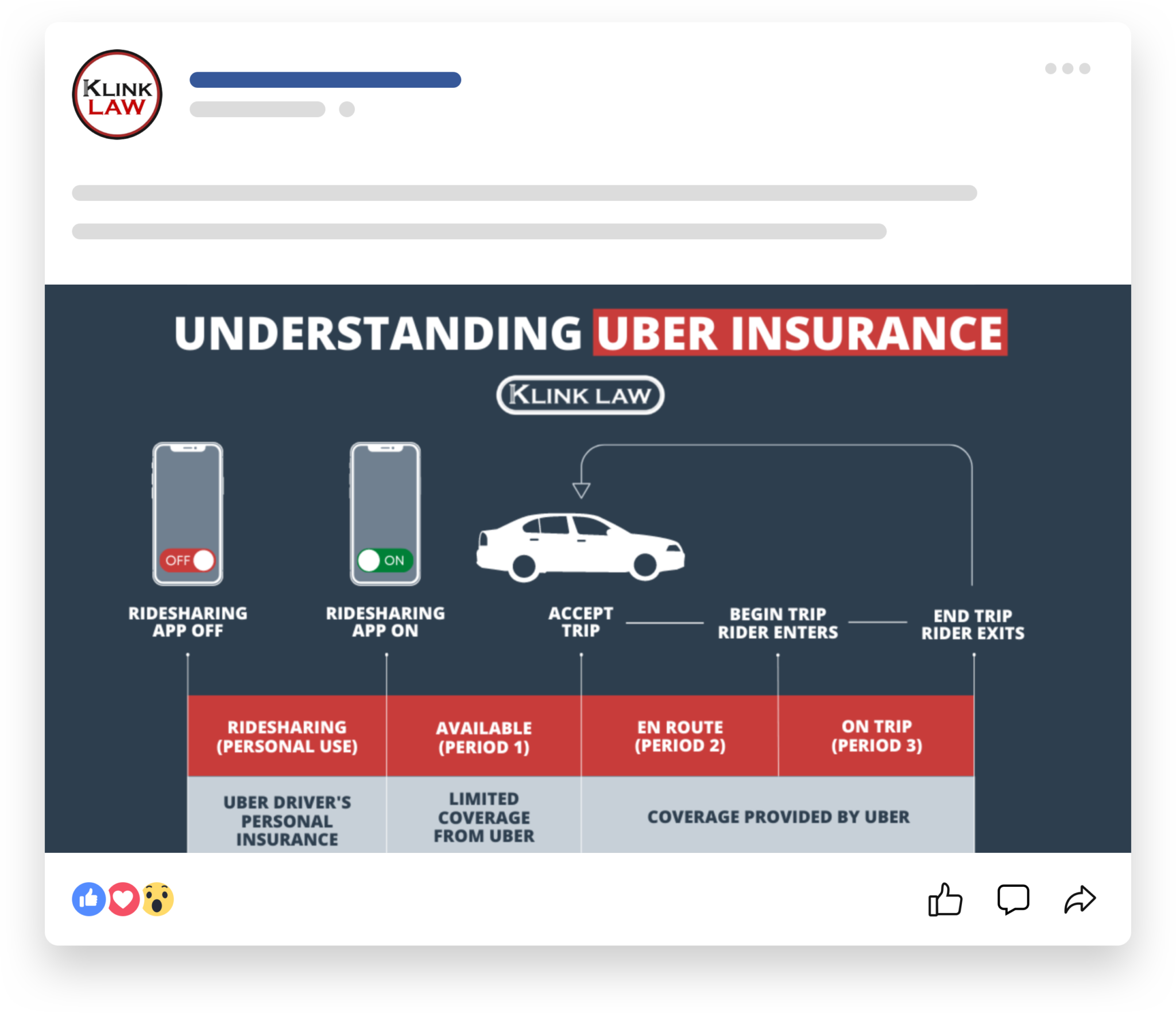 2. Demonstrate Your Expertise & Credibility
When potential clients are looking for a lawyer, they want to know that they're working with someone who is an expert in their field. You can use social media to demonstrate your expertise and credibility by sharing articles, blog posts, or other content that showcases your knowledge. You can also use social media to connect with other lawyers and legal professionals. This will help show potential clients that you're connected to the latest news and developments in the legal field.
Use social media to talk about your law firm's cases and wins. This helps potential clients see that you're experienced and successful in the realm of personal injury and reinforces their trust in you. It also shows that you're not afraid to take on tough cases. When sharing case results on social media, be sure to comply with ethical guidelines.
3. Share Industry Research & Case Studies
If you want to really impress potential clients, share some industry research or case studies on social media. This type of content will demonstrate that you're up-to-date on the latest trends and developments in the legal field. It will also show that you're willing to go the extra mile to help your clients succeed.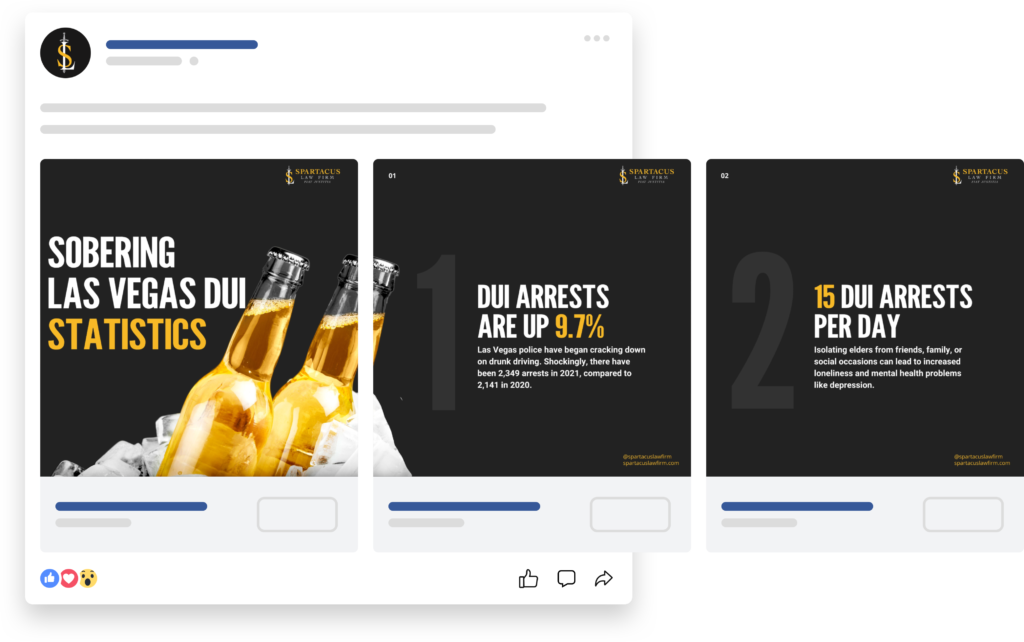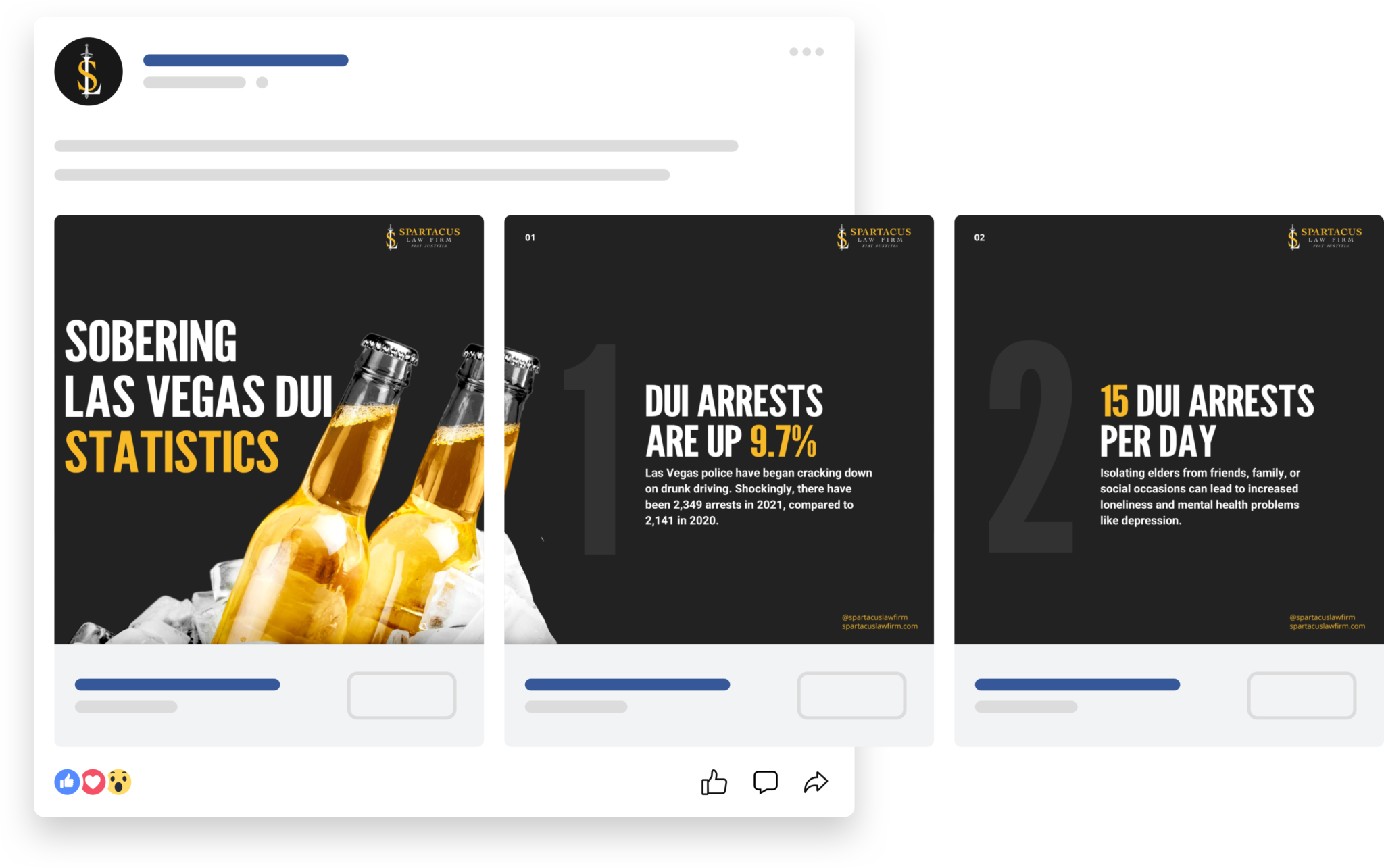 4. Post Breaking News & Recent Events
Keep your followers up-to-date on the latest news in the legal field by posting breaking news stories and recent events. This type of content will show that you're knowledgeable about what's going on in the industry. It will also keep potential clients informed about the latest developments that could impact their cases.
Act as a news source by reporting current events, developing legal issues, and providing compelling stories about your legal business and specialty areas. Set up Google Alerts for terms that pertain to your profession and stay on top of the news to be sure you're in the loop.
5. Link to Your Website & Blog
Make sure you're linking to your law firm's website and blog from your social media posts. This will make it easy for potential clients to learn more about your firm and what services you offer. It will also help improve your search engine ranking, which can lead to more traffic and leads for your business. From an SEO perspective, external links are a huge ranking factor for Google, and these social shares and links can give a huge boost to your website's organic ranking and help you reach more clients.
6. Be Responsive To Comments & Questions
Another important thing to remember when using social media for your law firm is to be responsive to comments and questions. If someone leaves a comment on one of your posts, take the time to respond. This shows that you're interested in engaging with potential clients and that you're willing to answer their questions.
Creating social media content for your law firm doesn't have to be difficult. By following these tips, you can create effective content that will help you connect with potential clients. So, what are you waiting for? Start creating social media posts for lawyers today!
Bonus Tip: Encourage Reviews & Testimonials
Finally, don't forget to encourage reviews and testimonials from your satisfied clients. These can be extremely beneficial for improving your law firm marketing strategy and ultimately convincing potential clients to choose your firm. You can share these reviews and testimonials on social media, or you can link to them from your website or blog. High-quality reviews are one of the biggest ranking factors Google uses for local businesses. If you're looking to boost your law firm's Google Business Profile, try generating more reviews through social media.
Ready To Get More Clients? Leverage Your Social Media Today
So there you have it! These are my top five tips for creating social media posts for lawyers that get results. If you found this blog post helpful, be sure to share it on your own social media, see what I did there? If you have any questions or are interested in social media graphic design services, feel free to contact me today.