Paid search marketing refers to a pay-per-click (PPC) model in which brands only pay when consumers click their ads. These ads appear on search engine results pages (SERPs) next to relevant organic results that your audience is searching for. This type of strategy is often called search engine marketing (SEM).

These days, paid search and PPC are synonymous. It's likely you've seen these ads on almost every SERP. You may also hear marketers simply refer to this strategy simply as search marketing. Paid search is the fastest-growing ad format, with advertisers spending over $13 billion annually. With support from Brafton's PPC experts, your campaigns can drive more traffic to your site, augmenting the power of your organic strategy.
Are

You

Reaching

Your

Target

Audience?
Today, 97% of the world's population turns to online search to find local products and services. Not only that, 75% of people agree that paid ads make it easier to find the online information they're looking for, and 63% of online searchers say they click on paid ads. If there's ever been a time to invest in PPC management services for home service companies, the time is now.

I help my clients manage their PPC campaigns towards their goals. From Google Ads to Facebook ads, I help my clients reach their buyers on the paid platforms that are most effective and drive traffic that converts.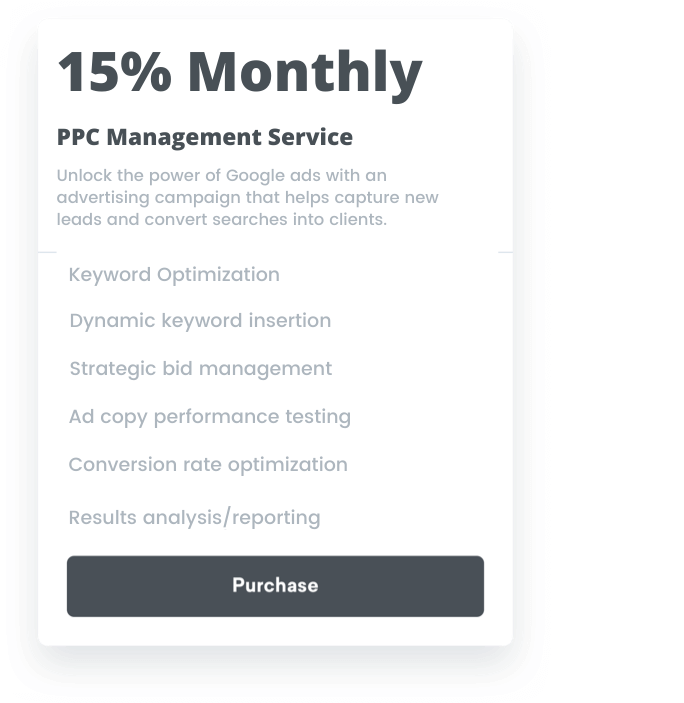 Work with a certified Google Ads expert to optimize your online advertising, build relevance in local search, and grow your leads for just $15% of your monthly spend.
Initial campaign development & strategy
Advanced keyword research and selection
Results analysis/reporting
I'd be Happy Meet With You To Discuss All Of Your Business Needs
The best time to invest in your business's digital transformation was yesterday. Every day, the value of an effective online presence becomes more and more important for a business's success. I've personally worked with dozens of companies and spearheaded countless successful digital campaigns designed to increase online visibility and increase sales. Reach out to me today and let's talk about how we can take your business to the next level.
1286 Wanda Drive Hanover, PA 17331