WEB DESIGN & DEVELOPMENT
SEARCH ENGINE OPTIMIZATION (SEO)
DIGITAL STRATEGY & TRANSFORMATION
The Internet Is Crowded;
I Help You

Stand Out

Stand Out
.
I help businesses grow their online presence with my results-oriented digital marketing strategies. No fluff marketing campaigns designed around getting the results you need at the prices want.
Award Winning Web Design & SEO.
When launching a digital marketing campaign, you don't want an overpriced cookie-cutter marketing agency—you need a dedicated partner. Someone who understands your business's goals and can dedicate undivided attention to achieving them. That's why I work directly with my clients by providing custom digital solutions to increase web traffic, boost conversions, and grow your client base. The world is changing, and in order for your business to not only survive, but thrive, you need to stay ahead. Digital is the future; let's start improving yours today.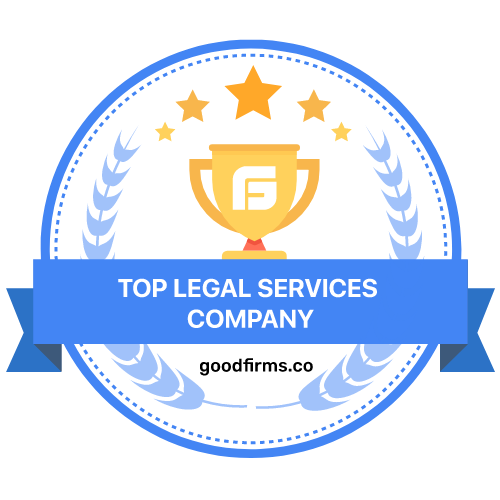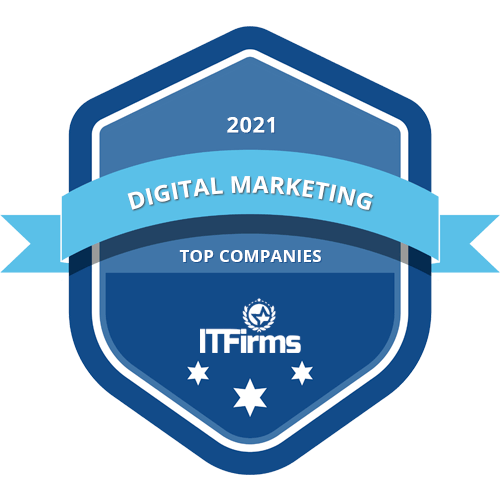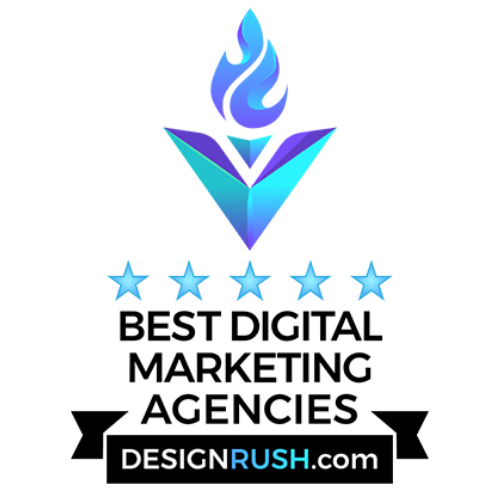 Glowing review from happy clients are my trophies and the accomplishments that I'm most proud of. Reviews illuminate the quality of my work, take a look and see for yourself.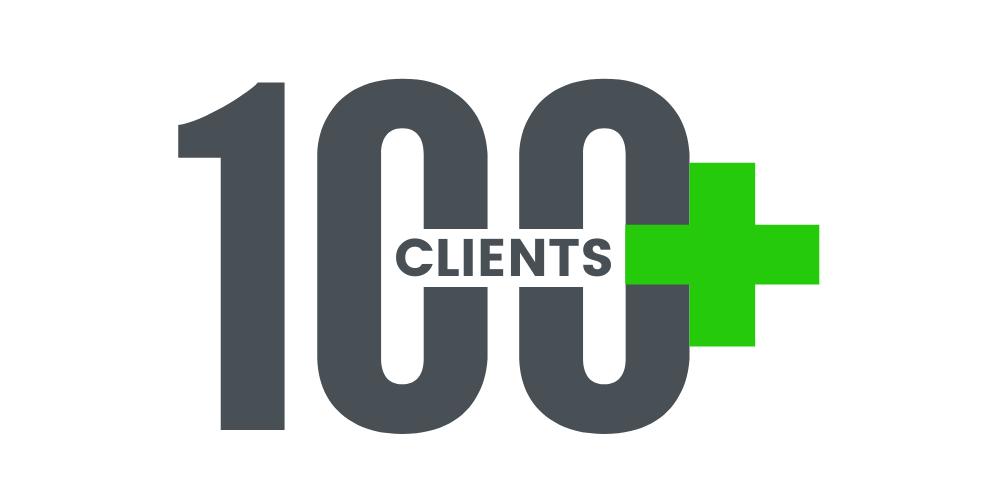 My portfolio of past clients is my resume. I approach all projects with the goal of creating another design that I'm truly proud of. Your website is just as important to me as it is to you.
Client retention is my ultimate goal. Providing the highest quality service possible while always keeping their interests first is what keeps my clients coming back.
Check out my most recent project for Hyatt & Goldbloom, one of the biggest personal injury law firms in Baltimore, MD. Hyatt & Goldbloom has been a client for over 3 years. Given the immense success we've had together targeting Baltimore, we decided it was time to refresh their original website with a new look focused on Maryland as a whole. Hyatt & Goldbloom is a perfect example of a long-term client relationship and the benefits of a consistent and holistic SEO strategy.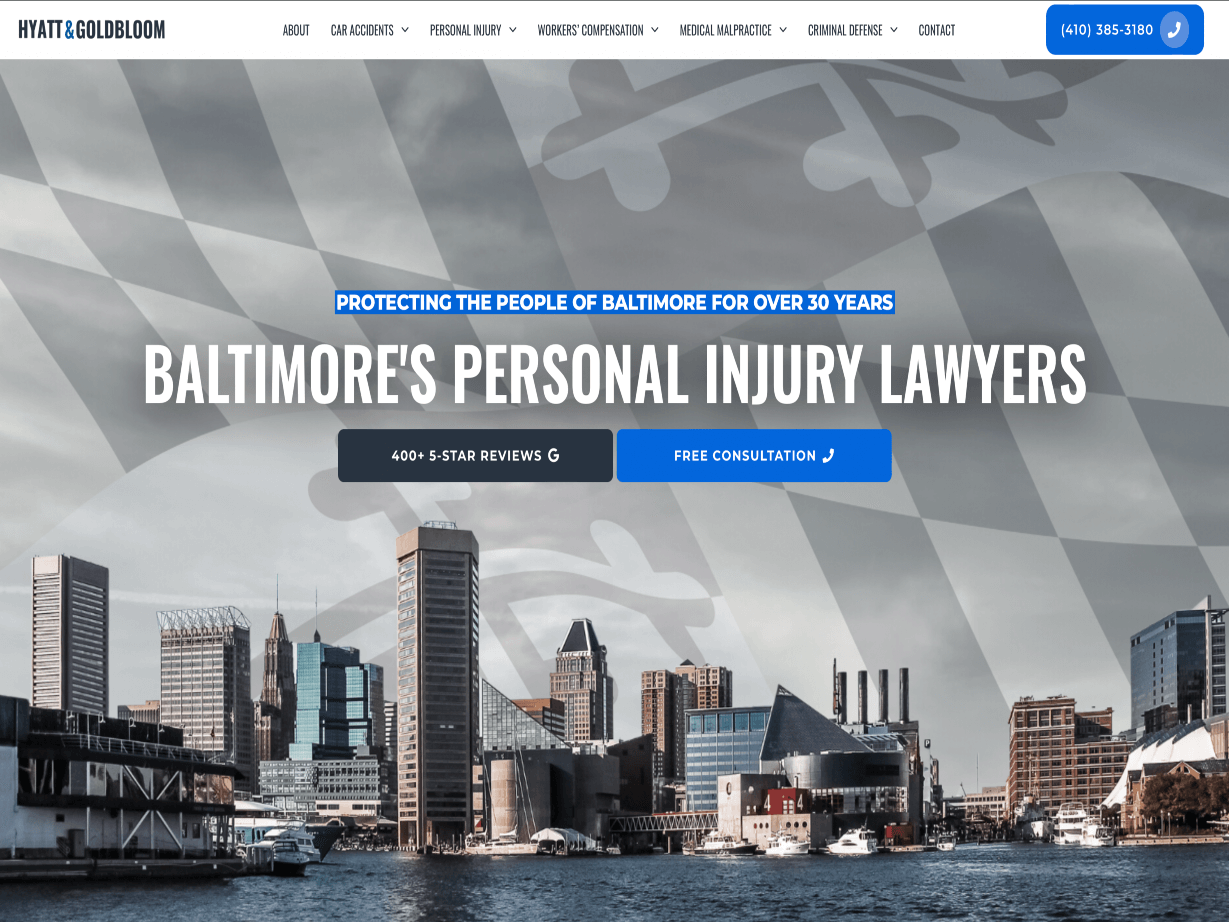 Digital Marketing Solutions.
If you want success in today's market, your brand needs to be everywhere. More importantly, you need to show up the right way, at the right time, with the right message. My consulting services will help your brand leverage digital content and promote it to all corners of the web. Having a great product or service is important, but does it really matter if no one can find you online?
Conent Creation
In the digital marketing world there's a popular saying, "content is king". I help develop engaging content that drives traffic to your site and converts to customers.
Website Hosting
Web hosting is the heartbeat of your website. Don't settle for anything but the best. Your web hosting plays a direct role in the speed and performance of your website.
Let The Results Do The Talking.
The most important thing when purchasing a service is making sure there are results that back it.
215% growth in organic clicks for a New Mexico personal injury attorney
178% increase in phone calls for a New York City criminal defense lawyer
340% increase in Google Maps visibility for a Baltimore personal injury firm
Professional Design @ Affordable Prices.
Tired of endless contracts and hidden fees? Our web design work comes with no strings attached. We'll sit down with you to identify your law firm's goals and determine what work needs to be done to achieve them. We're committed to providing flat fees that don't break the bank.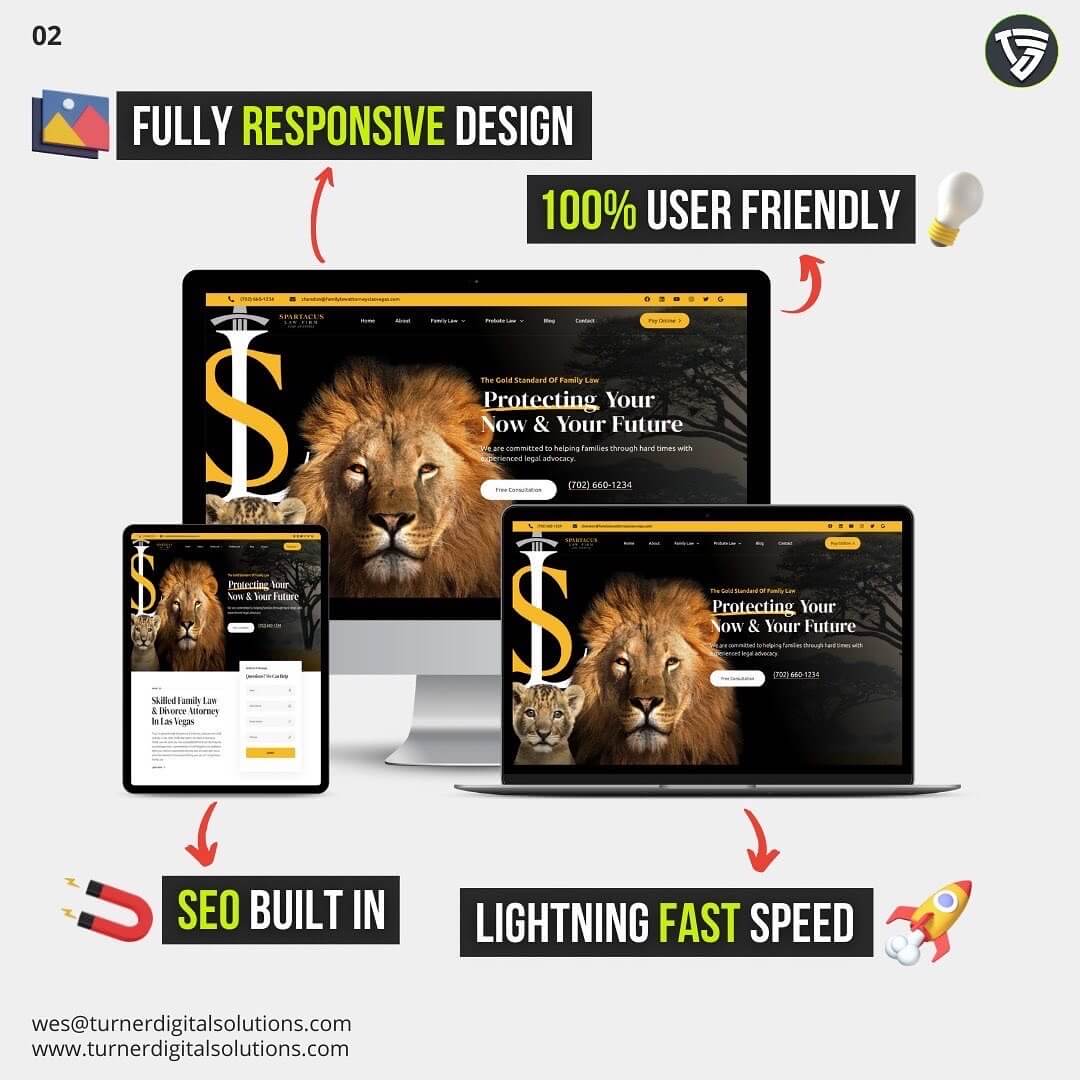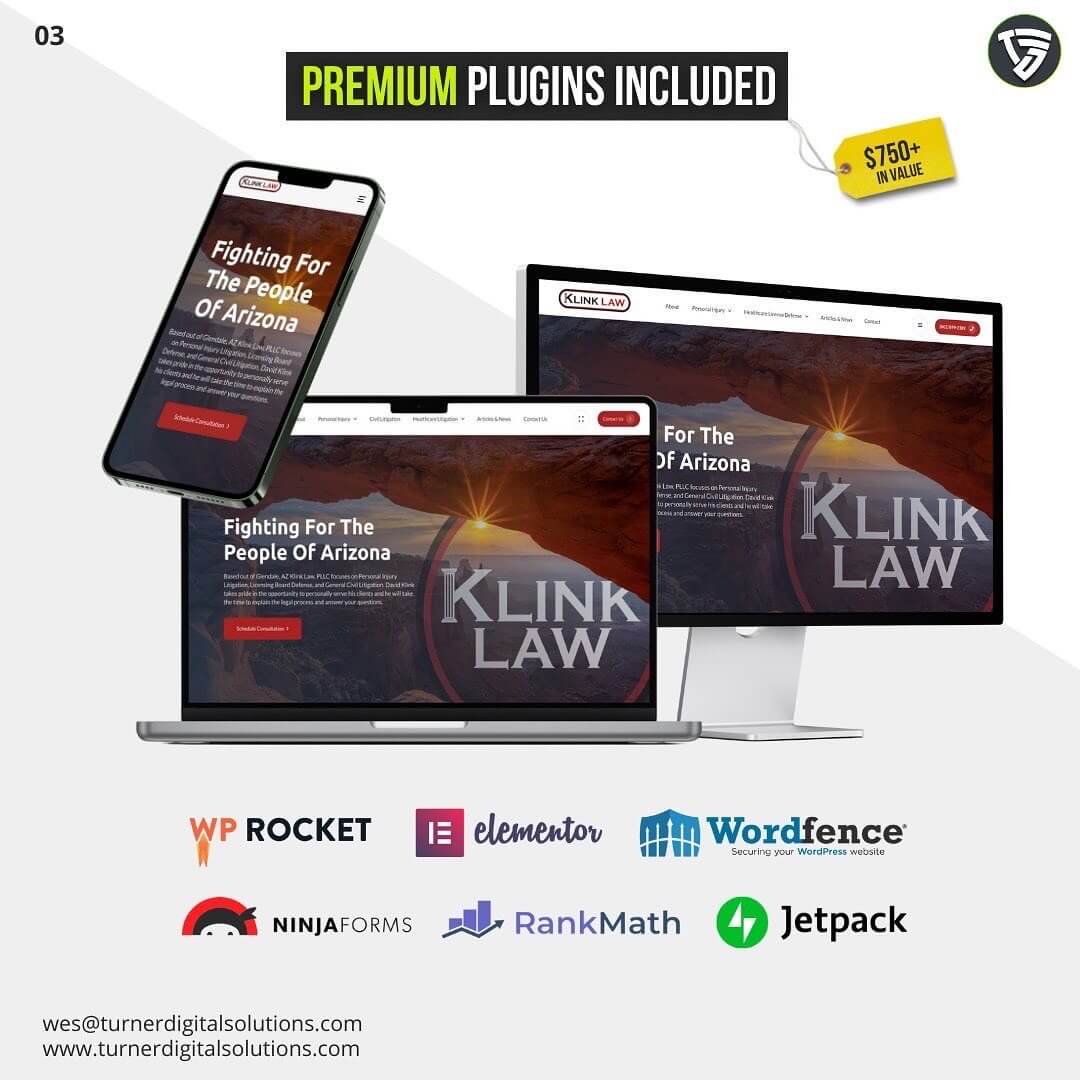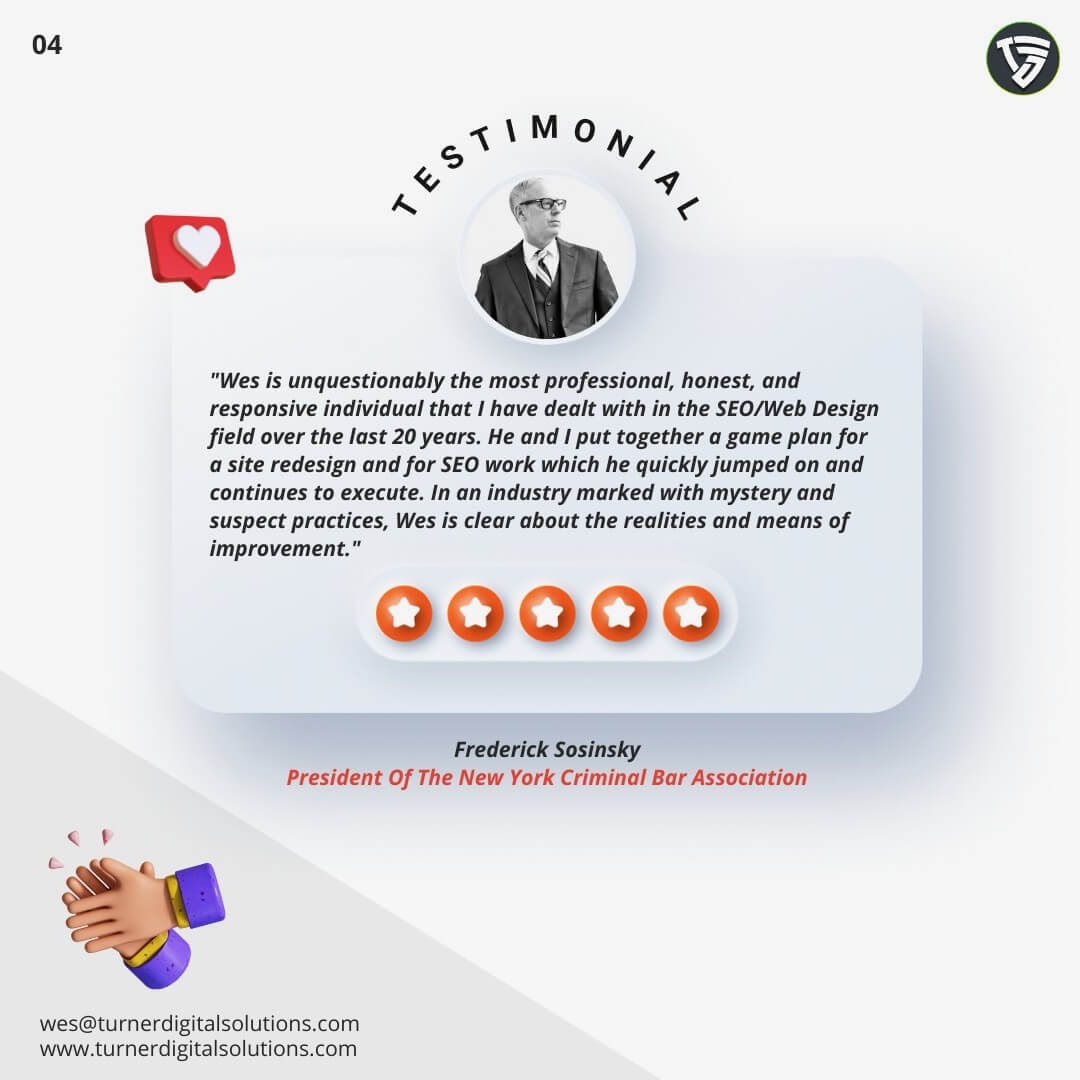 "Wes took a hands on approach at every stage, resulting in a personalized website that meets our unique needs. He developed a plan based on our goals, then met or exceeded expectations throughout the process. Although our website is live, we continue to work with him on new content and executing on our SEO strategy. Highly recommend his services."
"Wes is unquestionably the most professional, honest and responsive individual that I have dealt with in the SEO/Web Design field over the last 20 years. He and I put together a game plan for a site redesign and for SEO work which he quickly jumped on and continues to execute. In an industry marked with mystery and suspect practices, Wes is clear about the realities and means of improvement. I look forward to us working together moving forward"
"I used two digital marketing agencies before I began working with Turner Digital Solutions. I hired Wes and he immediately turned things around. I call his on page SEO "magic," because what he does generates results on Google from the outset. Wes is responsive, helpful, and results oriented. His strategies work, and his pricing is reasonable. I'd highly recommend him for any law firm looking to navigate the difficult waters of ranking on Google."
"Wes did a tremendous job on the redesign of my website! He was extremely responsive, answered all of my questions, transparent in exactly what he was going to do for me, and delivered a quality product in the end. I am grateful that we came across each other's paths, and look forward to working with him in the future."
"Wes delivered exactly what he promised and was always lightning fast in responding to any questions I had. I wouldn't hesitate to recommend him to anyone."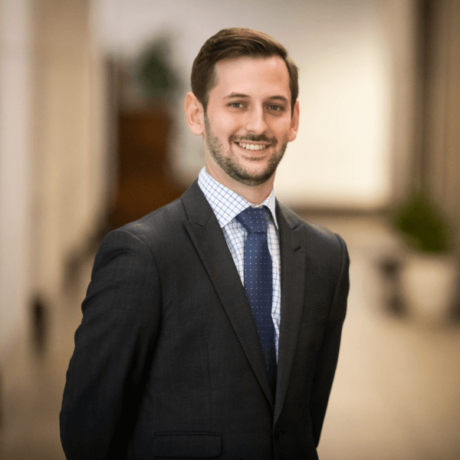 "Wes did an amazing job creating our website from scratch and helped us develop an SEO strategy for our new firm moving forward. Wes took the time to explain everything, why it was important, and how it plays in to the site's overall function. Wes always shot us straight and gave us his honest opinion. We look forward to working with him more in the future!"
"Turner Digital created my law firm's website. Wes is responsive, professional, and provides great service. He is honest and a pleasure to work with. I highly recommend."
Client Relationships With ♾️ Possibilities.
Don't just take my word for it, read some of my recent reviews from a long list of happy clients.
Your website should be something you're proud of, don't settle for anything less.
I stay up to date on the latest digital trends and algorithms so that you don't have to.
The best time to invest in your business's digital transformation was yesterday. Every day, the value of an effective online presence becomes more and more important for a business's success. I've personally worked with dozens of companies and spearheaded countless successful digital campaigns designed to increase online visibility and increase sales. Reach out to me today and let's talk about how we can take your business to the next level.
121 Tyoaka Drive Littlestown, PA